ロシア全土で権威と由緒のある、
ゴールデンマスクアワードに
去年お仕事をした作品が入っているプログラムが
ノミネートされました!
リハーサルのために再度ペルミに
来ています
ゴールデンマスクアワードのカタログ
自分の名前がロシア語の表記で
認識するのが難しいですが
載っているの、やっぱり嬉しいです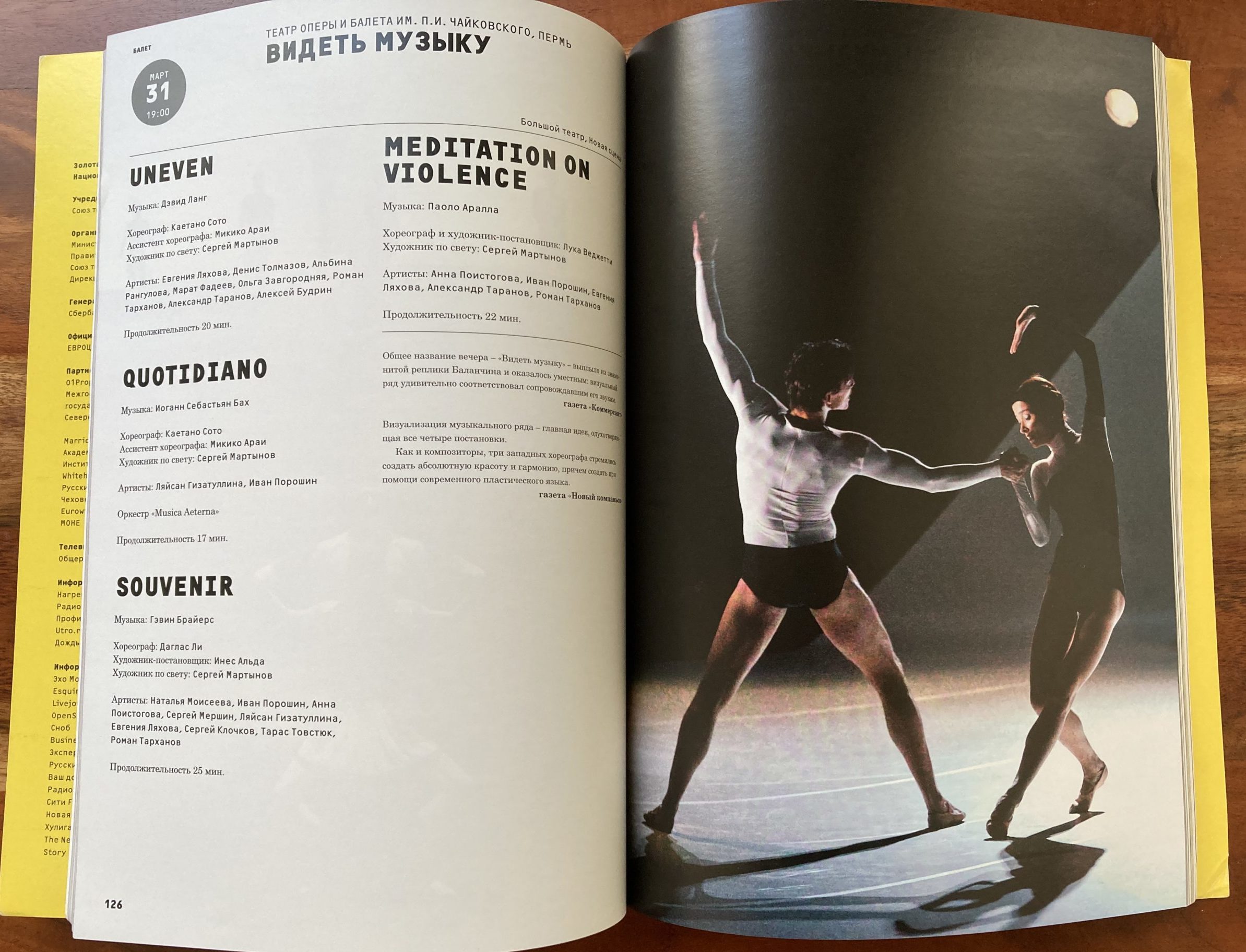 Ivan Poroshin, Anna Poistokova
A program with the ballets we worked last year
is nominated for the prestigious
GOLDEN MASK AWARD!!
So back to rehears on those pieces in Perm.
It is hard to recognise my name as it's written in Russian
it is mentioned… wow… proud of myself !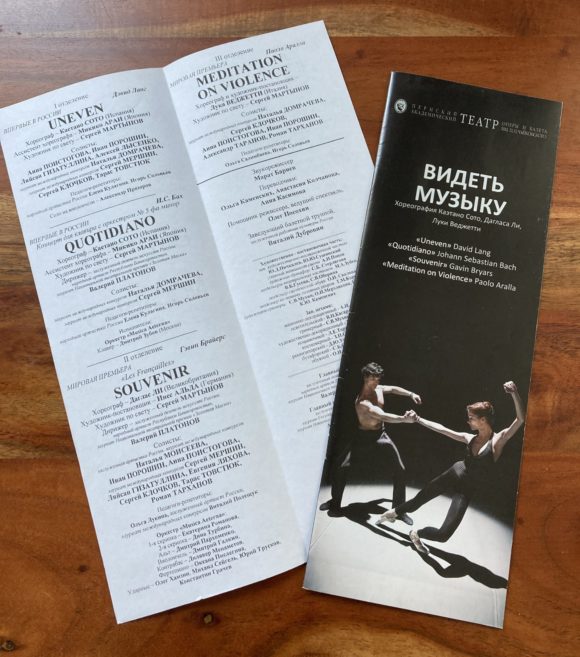 ノスタルジックな雰囲気を
かもしだすプログラム
Program has a touch of nostalgia.
Ivan Poroshin, Anna Poistokova
ロシアの3月、ホテルからの景色。
住んでる方々にとっては、こんなのは日常なんでしょうけど…
全身カバーのコートにスノーブーツを履いてツルツル滑っている私の横を
ハイヒールにミニスカートの若い女性達が追い抜いて…
本当に感心しました!!
彼女達の写真がないのは残念だけど
正直なところそれどころじゃなかったです!
March in Russia, a view from my hotel room.
This amount of snow must be just an everyday circumstances for Russia.
I was waring a heavy coat and a pair of snow boots and constantly slipping.
Beautiful ladies with high heels and mini skirt were taking me over, they can walk so fast…..
It was simply so impressive!!
Pity I don't have photos of those ladies….
But honestly I was too concerned to not to fall down!
Marat Fadeev, Albina Rangulova
Special Thanks to Perm Ballet and Ms.Anastasia Kolchanova