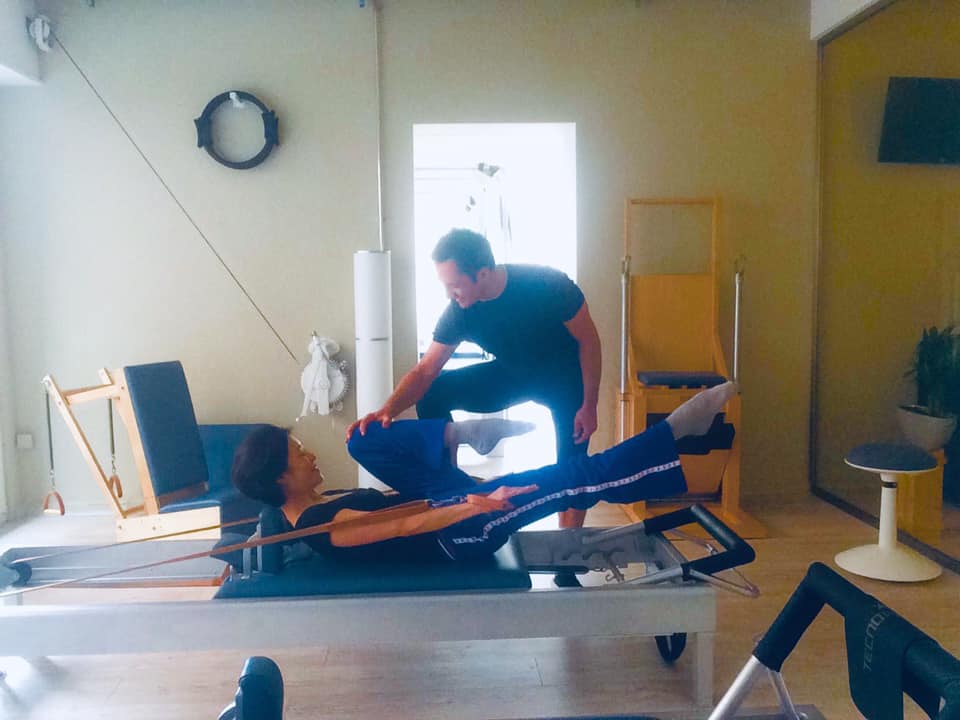 お休みの日に私がピラーテス
私の事を長く知っている友達は信じないでしょうね…
踊っていた頃はエクセサイズと自分は仲良くなかったです‼︎
正直なところ、この日もそう言うハズでは
友人のマーレックが教えるピラーテススタジオにご招待されて
お茶飲みながら近状報告でもしようねと言われていたのですが
「せっかくだからやっていきなよ〜」
最終的にはいいトレーナに導かれて
笑いながらのクラス
自分の身体の為に良いですし、結果オーライ!
https://www.facebook.com/photo.php?fbid=10157016156486223&set=pcb.10157016156711223&type=3&theater
On a day off, Mikiko is taking Pilates class!?
Anyone who has known me for a long time won't believe it…
When I was still dancing, I and the exercises have never been a good match !!!
Honestly I was trapped this day!
Thought we will have some coffee together
and catch up in the pilates studio
where my friend Marek works
But I ended up having his privat class!!
Following a great trainer…
Having some good laugh by training
In the end we had good time and I felt good!!!
Perfect!!